When Mother's Day comes each year, many of us scratch our heads wondering, "what Mother's Day gift do I give that's she'll love?".
Here in NYC we love to give the gift of memories. A great gift for a Mom of any age or lifestyle is a gift that evokes awesome memories from the past!
So, it's time to put on your thinking cap! What time period, or artists, events in the past does Mom or Grandma love? What do they talk about fondly, watch or listen to?
Is Lord and Taylor's one of their favorite stores? Does she ( and you) love craftsmanship from days gone by? A sweet pink ceramic basket from Lord and Taylor from days gone that was made in Japan might be the perfect selection for Mom for her end table or her desk!
Lord & Taylor Vintage Pink Basket Candy Dish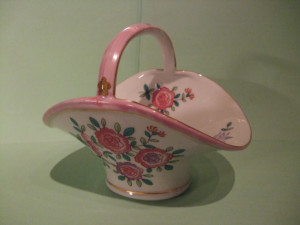 Perhaps Mom loves the Golden Girls TV show and Betty White! If she's a lover of this hit TV show from the 1980's, then a gift selection like the sought after Lifetime Intimate Portraits Documentary DVD  will bring a smile to her face! It documents all the  Golden Girls, Bea Arthur, Rue McClanahan, Estelle Getty and Betty White !  Mom will surely laugh and laugh watching this DVD and she'll be thrilled by this offering of the Lifetime documentary DVD as its signed by Betty White herself!
Lifetime Intimate Portraits DVD Golden Girls Signed by Betty White!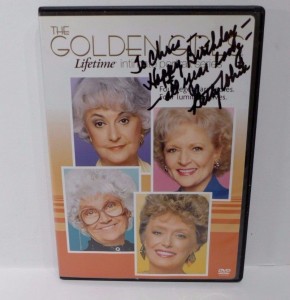 What an adventure down memory lane for Mother's Day! So whether Mom loves the delicate quality evoked by a sweet pink and white Lord & Taylor ceramic basket or the gift of laughter from the Golden Girls and Betty White you have 2 great gift ideas and easy shopping!
Do you know what Mom or Grandma will really love about your thoughtful gift of memories? That it came from you!