What happens when the kids are back in school? This is a very important question that NYC parents ask each other and are joined by parents all across the United States and around the world!

The best answer that I have found after hours and hours of research is that once the kids are back in school, the parents rush to the stores to enjoy shopping for themselves!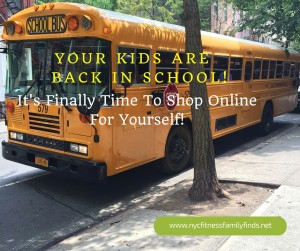 All kidding aside this past month has been a mass of hectic trips to stores for all kinds of supplies, electronics, sports equipment, shoes and clothes for our children. We love our kids and want them to be outfitted and equipped with the best!
Once school starts parents need to to rest a bit. After a brief pause then it's the right time for Mom and Dad to hit the internet and pick up some goodies for themselves!

This is the perfect time I find to pick up some Fall separates to update my wardrobe and get a mental pick me up!

Look at this awesome vibrant blue twist top! If I pair this top up with a pencil skirt or slacks and I have 2 whole new looks. I totally love that, don't you?!
I can even go casual with this blue top and put it over a jeans or with a jean skirt! Wow that's 4 looks to update my look all from 1 top!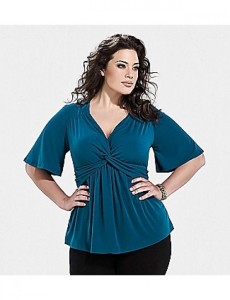 Perfect Fall Blue Top! 
At times I do find myself longing to buy something that is a Fall color like maroon!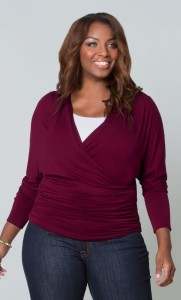 Perfect faux wrap maroon top for layering this Fall!
I see a faux wrap top as a great Fall fashion layering choice. I can wear a cami under this top now. When it gets colder later in the Fall and Winter I can layer a short or long sleeved top underneath this piece and look great and at the same time I'll be comfortable.

With our kids off at school don't you think it's time to get shopping and reward ourselves with some well earned fashion goodies for the Fall?!
Now, here come the hard part! I must decide on the blue or the maroon top! Moms, which would you choose?
I worked really hard this year, I'm thinking both! Are you with me?!